Ten common questions that homeowners have about the remodel or move decision.
1. How much will it cost to remodel?
There are several ways to get remodel project estimates:
Cost per square foot: The commonest way for a quick estimate. It simply assigns a cost per square foot of area that will be remodeled. You need to determine the square footage of the area to be remodeled and multiply that by a cost of $100 to $700 per square foot. Obviously, this estimate has little value since the range of potential costs is so great.
Estimate from a contractor or an architect: With a general idea of the work you want done, you can get an estimate of the cost from a contractor or an architect. Have a look at this article comparing remodeling and moving from terrainc.net for more info on this.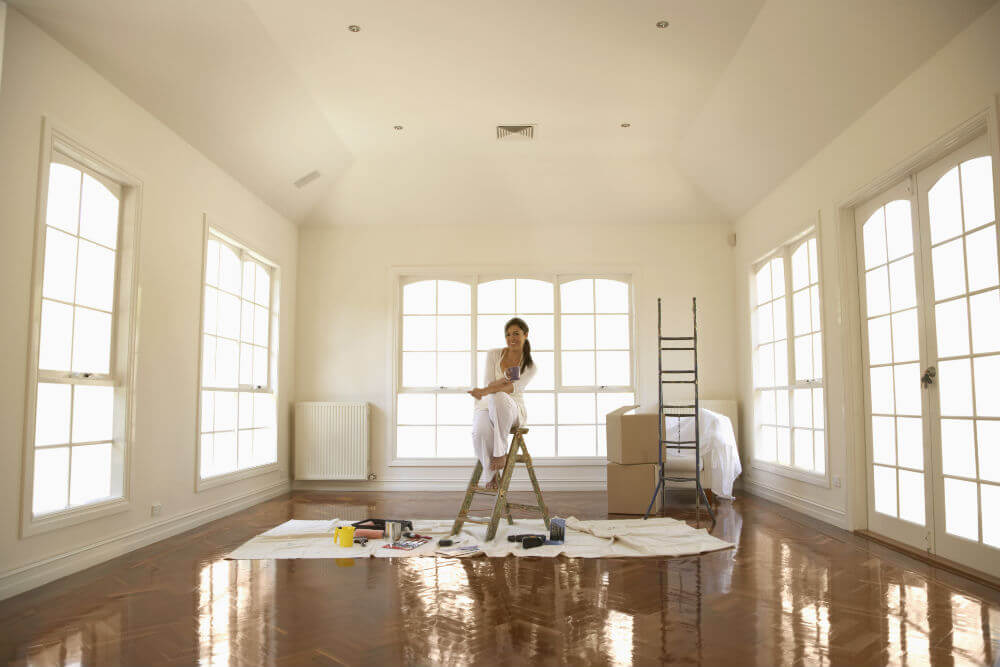 The Remodel or Move Calculator: Use the Remodel or Move Calculator that uses both the square foot estimation technique as well as the techniques of a contractor to provide an estimate.
2. What to do if the contractor's quote is high?
Get multiple quotes. Contractors have their own way of quoting and cost structures, so quotes will vary.
Confirm that the contractor understands the scope of the project.
If the quotes are in the same range and beyond your budget , reconsider the following:
-The quality of materials desired. -The scope of the project. – Perhaps a DIY project is an option. 3. Should I stay in the house during the remodel or move out? What does the contractor recommend? At times, during the remodel you may have to move out, if the contractor says that you can stay, check if you can access critical areas such as bedrooms, a bathroom and a kitchen.
4. How long will the remodel take?
Your contractor will give you an estimate of the time required to complete the work. However, factor in delays, for example, sudden labor/material availability, which can prolong the project.
5. Can you trust contractors and their employees?
Basically, most contractors just want to do a good job and will treat your property with respect. No harm in staying alert though.
6. Where can I find a contractor?
Referrals from friends, neighbors and co-workers
People who have done work for you in the past, your plumber, gardener, etc.
Local and free newspapers
Online referral services
Telephone book
Lumber yards and hardware stores. Especially the lumber yards that cater to contractors
7. Isn't remodeling risky? Remodeling is no more risky than other money-related decisions. Plan well, pick a good contractor and have reasonable expectations, the project will turn out great with minimum problems.

8. How long will it take to sell my house?
It depends on the number of buyers for your house and the prevalent market price. Talk with real estate agents to get their estimate of the time it will be on the market. Also watch other houses in your neighborhood that are similarly priced and are being sold at the same time of the year. If you have priced your home competitively and it's in good condition, then it shouldn't take longer to sell than is typical for your neighborhood.
9. How do I pick a real estate agent?
Check that the agents have recent, successful experience selling houses in your neighborhood and check their references before selecting one. It is always good if you like your real estate agent, but it is less important than how well he or she will protect your interests by selling your home for the highest price and ensuring that the selling process goes smoothly.